Disclaimer: All the information shared is completely raw and to the best of my knowledge. For privacy purposes, the names of the people involved are not revealed. The reviews shared are personal and are not meant to hurt any sentiments, persons, authorities, or objects. This travelogue is written for educational and informational purposes only and to act as a memoir.
---
4 MINUTE READ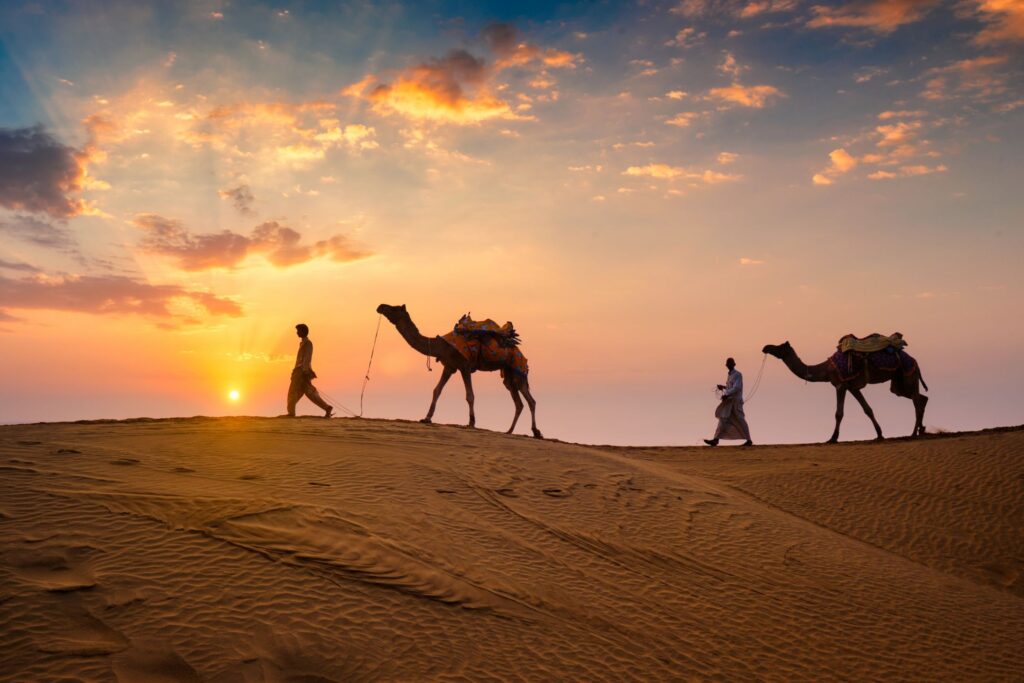 So, the 13-day educational tour caravan of 2022 reached the place of palaces, the royal Rajasthan. But before arriving in Rajasthan, we did a lot of homework and hard work. Starting from the places to visit, deciding which train to take, travel, accommodations, food, and finance, we planned all the stuff.
We divided separate departments among each of us so that the work could be divided reasonably. Though we were 22 students along with 2 faculties, the entire responsibility of arranging this tour was on us, the then 3rd years, and it was not going to be an easy task.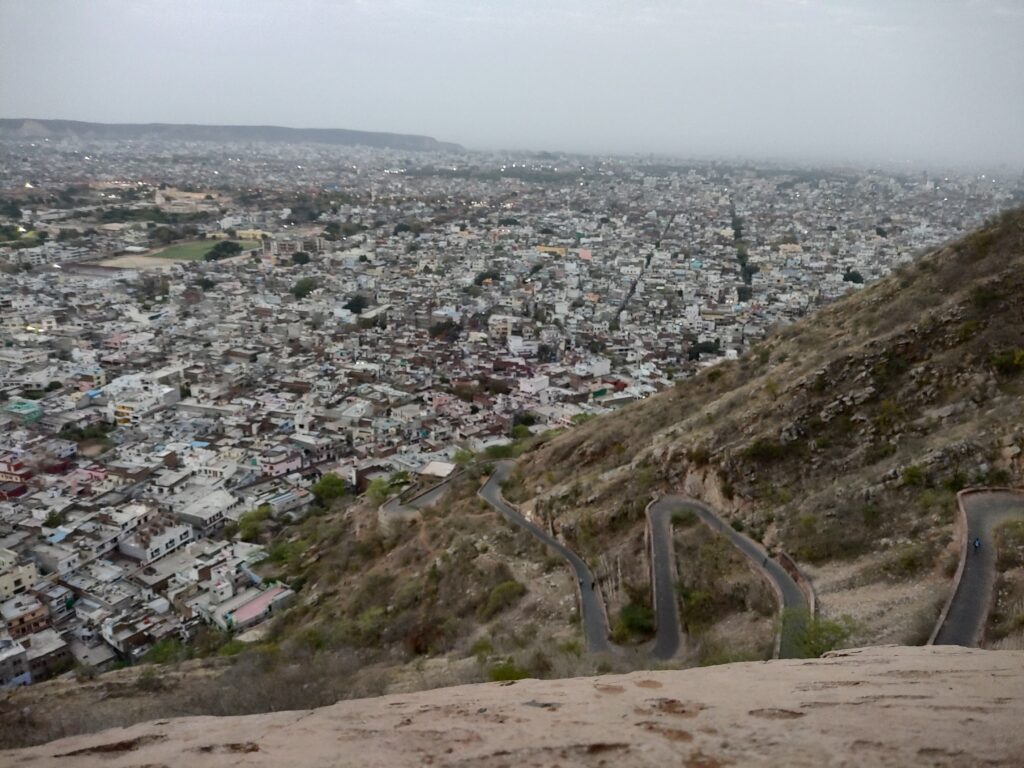 Everyone struggled a lot getting things in place and arranging a tour within Rs. 14,000 per person in the costly state of Rajasthan, and the fun fact is we were successful in doing so and even saved a lot of money from different departments.
Anyways, let's not take much of your time discussing the pre-tour plans, and without further ado, let's dive into the royal place.
The Kick Start!
Our tour began on March 18, 2022. On 19th March, 01.00hrs we had our train (Pratap Exp.) from Durgapur to Jaipur. We arrived at Jaipur station at 23.00 hrs on March 19 after having a great time on the train.
It was midnight, so finding a vehicle was a little difficult. So, whoever wanted to have dinner did so in a nearby hotel, and our brave travel department (you may wonder why I called them "brave," but have patience; you'll get your answer shortly) went on to arrange some transport to reach the hotel.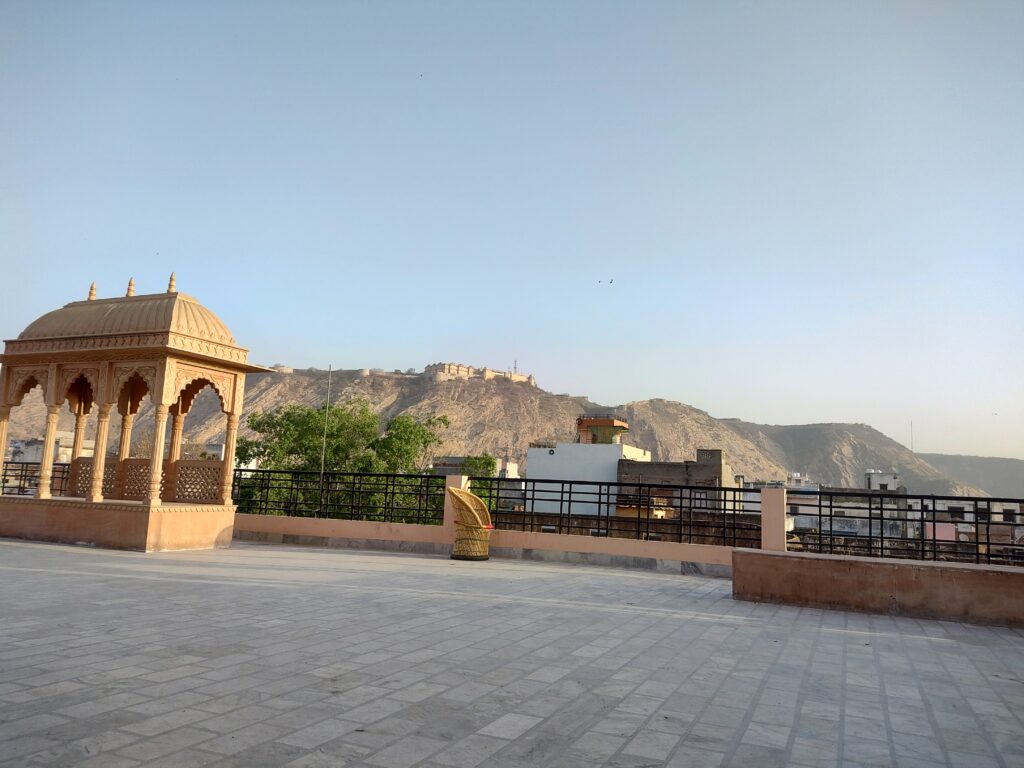 Finally, after arranging the things, we departed for our hotel, the Jaipur View Hotel, a very beautiful, and well-maintained hotel. The rooms of the hotel are named after the monuments of Jaipur, like "Hawa Mahal," "Jal Mahal," "Albert Museum," etc. And the rooftop view from this hotel is just too awe-inspiring. And of course, thanks to our accommodation department for arranging such beautiful and livable hotels for our entire tour.
But just one problem remained: the drinking water. Except for the Jaipur hotel, all other hotels didn't provide water for free; it had to be purchased. Anyways, on our way to the hotel, the scenes of the old Jaipur mesmerized us on one side and were turbulent on the other, because the streets are beautiful and even the stores are built as if they were part of a palace, but all of this beauty is just not well-maintained. The roads are just too untidy, and the stray animals are uncontrollably wandering around the streets. And this scene is even worse during the daytime.
---
Jaipur—The Pink City
The rising sun on March 20th officially marked the beginning of our tour. We began striding toward the Nahargarh Fort at 5 a.m., at dawn.
Nahargarh Fort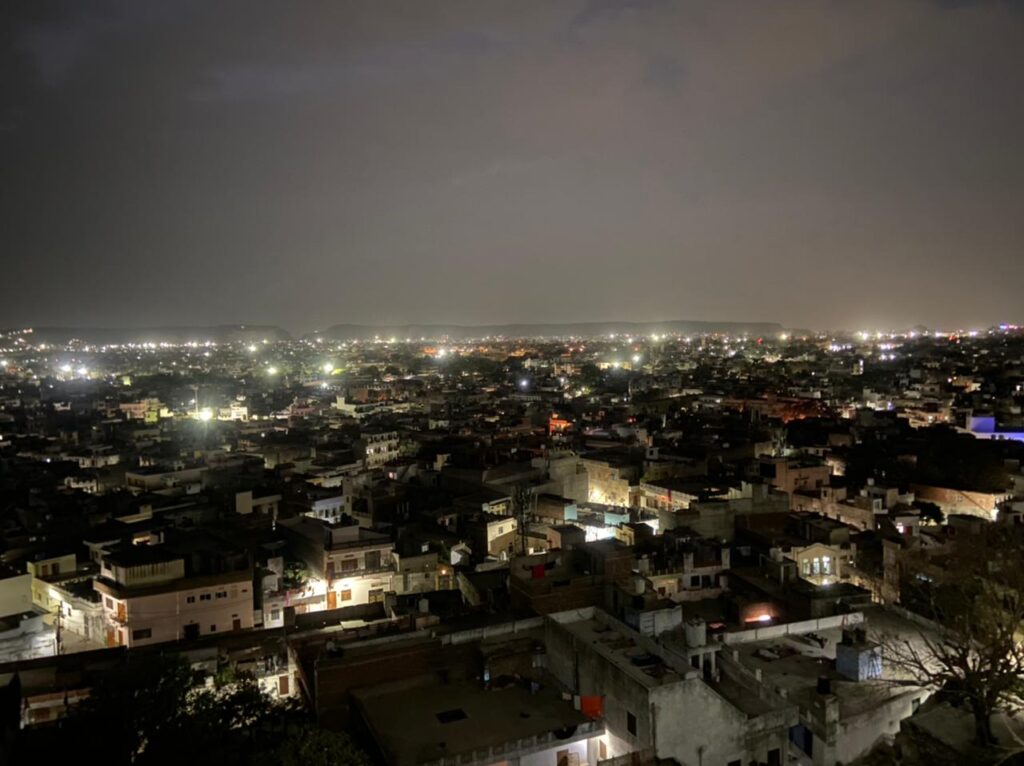 The Nahargarh Fort, along with Amber Fort and Jaigarh Fort, once formed a strong defense for the city on the outskirts of the Aravalli Hills. The altitude was very high, and the road seemed very long too. Few were in high-energy mode, but this ascend has made it difficult for some. But once there, the view of the sunrise and the city slowly rising just made our day!
Slowly strolling along the fort wall, we finally came down and went to have our breakfast. But being in the old city, it was difficult to find food there. There was no such proper food place, except for small sweet shops, and that too was a distance apart.
However, we did our breakfast and drove to Amber Fort, this time in autos. The auto drivers have established their hegemony in the entire state.
The prices are so high that it is very difficult for students to travel along, but our travel department did prove their ability to deal with them and saved us a lot of money; kudos to them! Thus, remember why I called them "brave." We traveled six (on average) in the auto and adjusted several times to make our way.
Anyways, we reached Amber Fort, and it was a marvel as well.
Amber Fort/ Amer Fort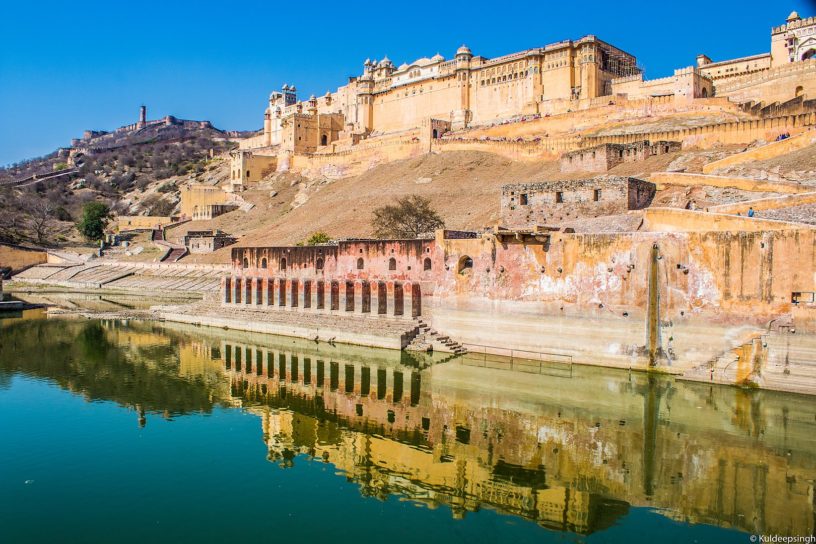 There was a temple inside the fort that was about to get close, so we had to rush there to visit. After visiting the temple, we explored the fort and the palace. The fort is known for its Rajput artistic and architectural styles.
With its large ramparts and series of gates and cobbled paths, the fort overlooks Maota Lake, which is the main source of water for the Amber Palace. It is classified as a UNESCO World Heritage Site. It is primarily constructed with red sandstone and marble.
After visiting Amber Palace, the auto drivers took us to a showroom where Rajasthani sarees and blankets were being sold. And it is here that people begin to fall into the trap of shopping. And I must say, people did a lot of shopping throughout our tour, ranging from sarees to blankets to dresses, crafts, artifacts, books, diaries, umbrellas, and whatnot.
Anyways, after the shopping part was done for today, we rushed off to Gatore ki Chattriyan to have our site visit done for our measure drawing, as we were getting late.
Gatore Ki Chattriyan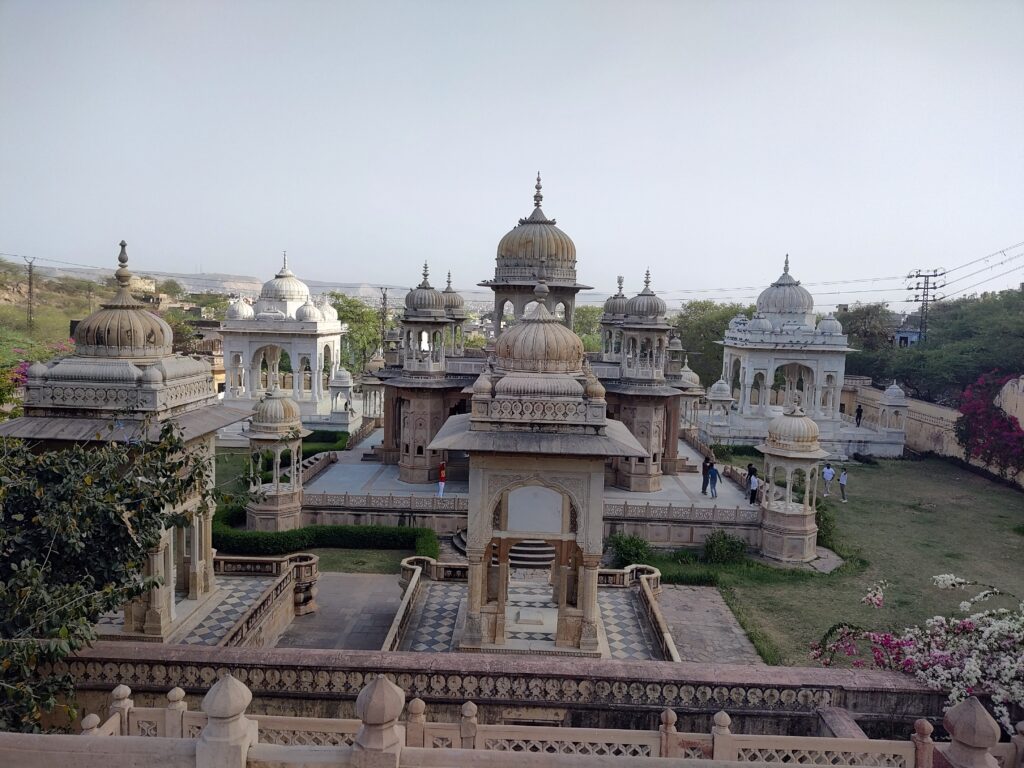 It is a royal crematorium ground for the Rajputs. The royal cenotaphs are scattered all around the complex, creating what looks like a blend of shrunken open-air palaces and ornate towers. The place was really beautiful, but bringing the site into the sheets was a hell of a difficult job.
After the site visit, we traveled back to our hotel, and the first day was complete but not yet done for us. We have had our meetings to discuss the plan and the finances post-dinner every night—the painful part of each day! However, everything was done, and we went off to sleep around 2 a.m. A good night!
---
…to be continued!