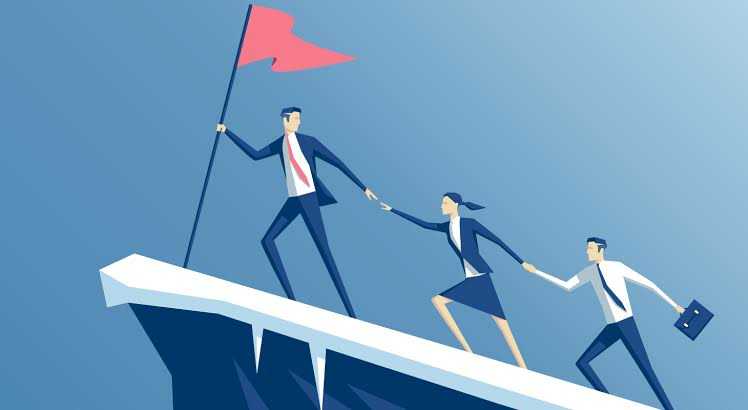 So, here we are with our new write up from the international bestseller, THINK AND GROW RICH, by NAPOLEON HILL. Being a leader is one of the major quality which shows that you are successful. But being a leader at the same time is not an easy task. It requires a whole lot of patience, courage and understanding to build in the leadership quality. The qualities of a leader are exceptional. And some of the major qualities of a real leader are discussed below.
THE ELEVEN QUALITIES OF A REAL LEADER ARE –
1. Unwavering courage – based upon knowledge of self, and of one's occupation. Courage is required in every field. To a leader without courage and self confidence, no follower wishes to be dominated. No intelligent follower will be dominated by such a leader for long.
2. Self control – It is the key to life. Those who cannot control themselves, can never gey control over others. Self control sets an example, for one's followers, which the more intelligent will emulate.
3. A keen sense of justice – Justice can decide the capability of a person to distinguish between right and wrong, which is an essential part of a leader's life. Without a sense of justice and fairness, no leader can command and get respect of his followers.
4. Definiteness of decision – If a person weavers in his decision, it shows that he is not sure of himself. And the person who is not sure of himself, his decisions, how come he lead others successfully.
5. Definiteness of plan – A successfully leader, must plan his work, and work his plan. A leader who works on the basis of mere guesswork, without practical and definite plan, is similar to a ship without rudder, which will surely hit the rock.
6. The habit of doing more than paid for – One of the penalties of leadership is the necessity of willingness, upon the part of the leader, to do more than he requires for his followers.
7. The pleasing personality – The person who is caring, is loved the most. No slovenly, careless person can become a successful leader. Leadership calls for respect. Followers will not respect a leader who does not grade high on all of the factors of Pleasing Personality.
8. Sympathy and understanding – There is a saying, "If you can understand people, people will eventually understand you". A successful leader must be in sympathy with his followers. Moreover, he must understand them and their problems.
9. Mastery of detail – For being successful one either needs to be the first or be the best. Successful leadership calls for mastery of details of the leader's position.
10. Willingness to assume full responsibility – A successful leader finds victory in each of his team member's victory and defeat in the defeat of his team members. A successful leader must be willing to assume responsibility for the mistakes and the shortcomings of his followers. If he tries to shift the responsibility, he will not remain the leader. If one of his followers makes a mistake, and shows himself incompetent, the leader must consider that it is he who failed.
11. Cooperation – The successful leader must understand and apply the principle of cooperative effort and be able to induct his followers to do the same. Leadership calls for POWER and power calls for COOPERATION.
So, these were some of the major qualities of a leader from the great book THINK AND GROW RICH , which I felt required to be shared with y'all as this quality is quite missing these days in many of us. The summary of this book would be soon available here, till then be tunned to the website, comments below your choices.
KEEP READING, KEEP GROWING!