THE POLITICAL ETHICS OF CHANAKYA PANDIT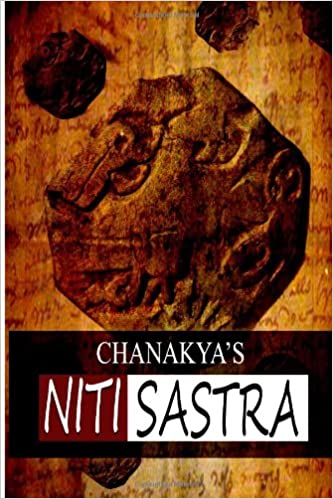 The biggest guru mantra is :
Never share your secrets with anybody.
It will destroy you.
After a long break we are here again with an exclusive summary of CHANAKYA NITI SHASTRA by CHANAKYA PANDIT [translated by Makara Sankranti Day]. This summary will provide you with the lessons and principles of Kautilya Pandit, which made King Chandragupta Maurya one of the greatest ruler ever seen in history and our Bharatvarsha, the greatest empire. Enjoy reading!
About 2300 years ago, the Greek conqueror Alexander, the Great invaded the Indian subcontinent, and was only successful due to the disunity among the petty Indian rulers. It was Kautilya Pandit who was distressed by this and so he urged King Nanda (the ruler then) to take actions to save the nation, but was offended by King Nanda, and that this powerful brahmana had vowed to keep his long sikha unknotted until he saw the demise of this contemptuous ruler. So he searched for and discovered a qualified leader in the person of Chandragupta Maurya, who although being a mere dasi-putra, was highly intelligent, courageous, and powerful. A man of discretion, Kautilya Pandit desired only, a ruler of extraordinary capabilities to be raised to the exalted post of King of Magadha (after demising King Nanda), so that the offensive launched by Yavanas (Greeks) could be repressed, and so he trained Chandragupta to become that powerful king. After Chandragupta (under the guidance of Kautilya) made the Nanda to demise, it became easy for him to win the support of Magadha citizens, who responded warmly to their new heroic young king. Kings of neighboring states rallied under Chandragupta's suzerainty and the last of the Greeks headed by Alexander's General Seleucus were also defeated. With the dual obstacles of Nanda's and Alexander's troops out of way, Kautilya used every political device and intrigue to unite the greater portion of the Indian subcontinent. And as truly said by Sanjaya, in Shrimad Bhagavad Gita, "Wherever there is Krishna, the master of all mystics, and wherever there is Arjuna, the supreme archer, there will be opulence, victory, extraordinary power and morality (niti). That's my opinion.". Likewise, under the prime-ministership of Kautilya, Chandragupta Maurya conquered all the lands up to Iran in the North-west and down to the extremities of Karnataka or Mysore state in the South. It was the wits alone of this skinny and ill-clad brahmana, that directed the formation of the Greatest Indian Empire ever before seen in the history, since the beginning of Kaliyuga.
This short story of formation of the greatest Indian Empire must have made you realize the knowledge and abilities of the legend, the Kautilya Pandit. So let's dig deep into some of his precious nitis and check how we can learn and grow from his nitis.
Humbly bowing down before the almighty Lord Shri Vishnu, the lord of the three worlds, Kautilya recites the maxims of the science of political ethics (niti).
He is a true friend who does not forsake us in times of need, misfortune, famine, war, in king's court, or the samshana.
One should save money against hard times, save his wife at the sacrifice of riches, but invariably one should save his soul even at the sacrifice of his wife and his riches.
Do not inhabit in a country where you are respected, cannot earn your livelihood, have no friends, or cannot acquire knowledge.
Do not stay for a single day where there are no – wealthy person, king, brahmana well versed in Vedic lores, river and a physician.
He who gives up what is imperishable for that which is perishable, loses that which is imperishable, and doubtlessly losses that which is perishable.
Avoid him who talks sweetly before you, but tries to ruin you behind your back.
Do not put your trust in bad companion nor even trust an ordinary friend, for if he gets angry with you may bring all your secrets to light.
He whose child is obedient to him, whose wife's conduct is according to his wishes, and who is content with his riches, has his heaven on earth itself.
The parents who do not educate their child are their enemies, for wise men should always bring up their child in various moral ways, as children who have knowledge of niti-shastra and are well behaved become a glory to their family.
Friendship between equals flourishes, services under king is respectable, and it is good to be business minded in public dealings.
Let not a single day pass without learning a verse, half a verse, or a fourth of it , or even one letter of it; nor without attending to charity, study and other pious activities.
A man's descent may be discerned by his conduct, his country by his pronunciation of language, his friendship by his warmth and glow, and his capacity to eat by his body.
Of a dishonest and a serpent, the serpent is better of the two, for he strikes only at the time he is destined to kill, while the former at every step.
At the time of Pralaya (universal destruction), the oceans are to exceed their limits and seek to change, but a saintly man never changes.
Give up a member to save the family, the family to save the village, the village to save the country, and the country to save yourself.
There is no poverty for the industrious. Sin does not attach to the person practicing japa (chanting holy names of the Lord). Those who are absorbed in silent contemplation of the Lord, have no quarrel with others. They are fearless who remain always alert.
As a whole forest become fragrant by the existence of a single tree bearing sweet smelling blossoms in it, so a family becomes famous by the birth of a virtuous child. And as a single tree, if set aflame, causes a whole forest to burn, so does a dishonest child destroys the whole family.
A single child endowed with good qualities is far better than a hundreds devoid of them. And a still born is better than a foolish child endowed with life long.
Fondle a child till five years of age, and use the stick for another ten years, but in the sixteenth year treat them as a friend.
He who has not acquired one of the following – religious merit (dharma), wealth (artha), satisfaction of desires (kama), or liberation (moksha) – is repeatedly born yo die.
Lakshmi comes of Her own accord where fools are not respected, grains are well stored, and husband and wife do not quarrel.
These five – the life span, the type of work, wealth, learning, and the time of death – are predetermined while one is in the womb.
Offsprings, relatives, and friends flee from a devotee of the Lord, yet those who follow them, bring merit to their families, through their devotion.
Scriptural lessons not put into practices are poison; meal is poison to him who suffers from indigestion; and a social gathering is poison to a poverty stricken person.
Consider again and again the following – the right time, the right place, the right friend, the right means of income, the right way of spending, and from whom you derive your power.
For the twice born the Fire (Agni) is a representative of God. The Supreme Lord resides in the heart of his devotees, but those who are alpa buddhi, God is in His sri murti (Deity form), but those who have broad vision sees the Supreme Lord everywhere.
He whose hands are clean does not like to hold an office; he who desires nothing cares not for bodily decorations; he who is only partially educated cannot speak agreeable; and he who speaks out plainly cannot be a deceiver.
Learning is retained through putting into practice; family prestige is maintained through good behaviour; a respectable person is recognised by his excellent qualities.
Charity puts an end to poverty; righteousness to misery; discretion to ignorance; and scrutiny to fear.
There is no disease (so destructive) as lust; no enemy like infatuation; no fire like wrath; no happiness like spiritual knowledge.
A man is born alone and will die alone; and he experiences the good and bad consequences of his Karma alone; and he goes alone to hell or to the Supreme abode.
Learning is a friend on journey; a wife in the house; medicine in sickness; and religious merits is the only friend after death.
Rain which falls upon sea, the food to the satiated, the gift to the wealthy, and the burning lamp during the daytime are useless.
The poor wish for wealth, animals for faculty of speech, men wish for heaven, and godly person for liberation.
The earth is supported by the power of truth, it is the power of truth which makes the sun shine, the wind blow, indeed all things rest upon truth only.
By means of learning one understands dharma, malignity vanishes, knowledge is acquired, and liberation from material bondage is gained.
As is the desire of Providence, so functions one's intellect; one's activities are controlled by Providence, and by the will of Providence one is surrounded by helpers.
Time perfects all living beings as well as kills them; it is alone awake when all others are asleep. Time is insurmountable.
Learn from a lion, that what ever a man intends doing should be done with a whole hearted and strenuous effort. Learn from a crane, to restrain the senses and accomplish the work with due knowledge of the place, time and ability. Learn from a cock, to wake up at proper time, to take bold strand and fight, to make a fair division of property among the relations. Learn from a dog, to content with little or nothing to eat, although one may have great appetite, to awake instantly, to obey the master, and to be brave. Learn from an ass, to continue carry the burden although being tied, be unmindful of cold and heat, be always contented.
A wise man should never reveal his loss of wealth, the vexation of his mind, base words spoken by others, and the disgrace that has befallen on him.
He who gives up shyness in monetary dealings, in acquiring knowledge, in eating and in business, becomes happy.
The happiness and peace attained by those satisfied by the nectar of spiritual tranquility is not attained by the greedy persons restlessly moving here and there.
The life of an uneducated man is as useless as the tail of a dog, which neither covers its rear end nor protects it from bites of the insects.
Charity, sweet words, worship of the Supreme Lord, satisfying the needs of the needy – are the characteristics of the denizens of the heaven, whereas, harsh speech, extreme wrath, enmity with one's relations, company with the base, and service to men of low extraction – are the characteristics of the denizens of hell.
Purity of speech, of mind, of senses, and of a compassionate heart are needed by one who desires to rise to divine platform.
Low class men desires wealth, middle class both wealth and respect, but for a noble men, honour is the true wealth.
Give your wealth only to the worthy and never to others, because when you give, you get it back by its value multiplied a million fold.
The meat eaters, wine-biblers, dolts and blockheads are the beast in the form of men on earth.
There is no austerity equal to a balanced mind, no happiness equal to contentment, no disease like covetousness, and no virtue like mercy.
A learned man is honoured by the people. A learned man commands respect everywhere for his learnings. Indeed, learning is honoured everywhere.
Those who speak the secret faults of others destroy themselves like the serpent who strays onto the anthill.
If you desire to be free from the cycles of birth and death, then abandon the objects of sense gratification as poison
Wise men should spend their morning absorbed in Mahabharata, the afternoon in studying Ramayana, and the evening devotedly hearing Srimad Bhagavad Gita.
Fate makes a beggar a king, and a king a beggar. It makes a poor man rich, and a rich a poor.
Those who are destitute of learning, penance, knowledge, good disposition, virtue and benevolence and brutes wandering in form of men. They are burdensome to the earth.
Those who are empty minded cannot be benefited by instructions, just as the bamboo cannot acquire the qualities of a sandalwood.
It is better to live in the jungle and struggle, than to live amongst one's relations when reduced to poverty.
Kautilya says, my mother is Shri Lakshmi, father is Shri Vishnu, my kinsmen are the Vaishnavas, and my homeland is all the three worlds.
The will power is mightier than any other forces.
Generosity, pleasing address, courage, and propriety of conduct are not acquired, but are inbred qualities.
Mental dirt cannot be washed away even by one hundred baths in sacred water, just as wine pot cannot be purified even by evaporating all the wine by fire.
A student (brahmachari) should completely renounce the following eight things – his anger, greed, lust, desire for sweet, sense of decorating body, excessive curiosity, excessive sleep, and excessive endeavour for bodily maintenance.
The brahmana who is engrossed in worldly affairs, is engaged in trade and business, is really a vaishya. The brahmana who deals with oil, silken cloth, honey, articles, indigo, butter, liquor, or flesh, is called a shudra. The brahmana who thwarts the doings of others, who is hypocritical, selfish, and deceitful hater, and while speaking mildly cherishes cruelty in his heart, is called a cat. The brahmana who destroys a pond, a well, a tank, a garden, and a temple, is called a mleccha. The brahmana who steals the property of the deities, and spiritual preceptor, who maintains himself by eating anything and everything, is called a chandala.
They are happy in this world, who are generous with relatives, kind with strangers, indifferent to the wicked, loving the good, shrewd in their dealings with base, frank with the learned, courageous with the enemy, and humble with elders.
Kautilya says, Shame upon those who have no devotion to the lotus feet of Shri Krishna, the son of mother Yashoda; who have no attachment in describing the glories of Shrimati Radharani; whose ears are not eager to listen to the stories of Lord's lila.
A wicked man may develop saintly qualities in the company of a devotee, but a devotee does not become impious in company of the wicked.
Our body is perishable, wealth is not at all permanent, and death is always nearby. Therefore, we must immediately engage ourselves in the acts of merit.
The unthinking spender, the homeless urchin, the quarrel monger, the man who neglects his wife, and headless in actions – all these soon comes to ruination.
A man may live but for a moment, but that moment should be spent in doing auspicious deeds. It is useless living for a kalpa (4,320,000,000 years) and bringing only distress upon the two worlds (this and the next world).
We should not fret for what is past, nor should we be anxious about the future, men of discernment deals only with the present moment.
He who is overly attached to his family members experiences fear and sorrow, for the root of all grief is attachment, so one should discard attachment to be happy.
He who is prepared for future and he who deals cleverly with any situation that may arise are happy, but the fatalistic man who wholly depends on luck is ruined.
Poverty, disease, sorrow, imprisonment, and all other evils are the fruits born by the tree of one's own sins.
We should always speak what would please the man of whom we expect a favour.
It is ruinous to be familiar with the king, fire, the religious preceptor, and a woman. To be altogether indifferent of them is to be deprived of the opportunity to benefit ourselves, hence our association with them must be from a distance.
He is a pandit (man of knowledge) who speaks what is suitable to the occasion, who renders loving service according to his abilities, and who knows the limits of his anger.
We should secure and keep the followings – the blessings of meritorious deeds, wealth, grain, the words of spiritual master, and rare medicines. Otherwise, life will become impossible.
There is no treasure on earth the gift of which will cancel the debt a disciple owes his guru for having taught him even a single letter, that leads to Krishna consciousness.
There are two ways to get rid of thorns and wicked persons, using footwears in the first case and in second case, shaming them so that they cannot rise their faces again thus keeping them at a distance.
He who wears unclean garments, has dirty teeth, has a glutton, speaks unkindly, and sleeps after sun rise – although he may be the greatest personality – lose the favour of Lakshmi.
Sinfully acquired wealth may remain ten years but will disappear in the eleventh for sure.
A bad action committed by a great man is not censured, as there is no one to reproach him; and a good action performed by a low class man comes to be condemned, as no one respects him. For example, drinking of nectar (amrita) is excellent, but it became the cause of Rahu's demise; and drinking poison is harmful, but when Lord Shiva drank it, it became an ornament to his neck (nila kantha).
A man attains greatness by his merits, not simply by occupying an exalted seat, just as a crow cannot be called an eagle simply because he sits on the top of a tall building.
A man who is praised by others is great is regarded worthy though he may be really void of all merits. But the man who sings his own praise lowers himself in the estimation of others though he should be Indra, the possessor of all excellences.
No one deserves the wealth which is to be attained by enduring much suffering, or by transgressing the rules of virtue, or by flattering an enemy.
All charities and sacrifices performed for fruitive gain, brings only temporary results, but gifts made to deserving persons (those who are Krishna conscious) and protection offered to all creatures shall never perish.
It is better to die than to preserve this life by incurring disgrace. The loss of life causes but a moment's grief, but disgrace brings grief everyday of one's life.
There are two types of nectarean fruits hanging from tree of this world – one is hearing sweet words (such as Krishna katha) and the other is the society of saintly men.
One whose knowledge is confined within books and wealth is in the possession of others, can use neither his knowledge nor wealth when the need for them arises.
It is true that one gains nothing without giving it in the past.
The thing which appears impossible, distant, and far beyond our reach, can be attained through tapasya (religious austerity), for nothing can surpass austerity.
He who nurtures benevolence for all creatures within his heart, overcomes all difficulties and will be the recipient of all types riches at every step.
A single excellence overcomes a multitude of blemishes.
We should repay the favour of others by acts of kindness; so also should we return evil for evil in which there is no sin, for it is necessary to pay a wicked man in his own coin.
So this was all about the legendary nitis (although was a bit lengthy, but we can devote a little time to learn such great lessons) of Shri Kautilya Pandit, which helped Chandragupta Maurya to form one of the greatest Indian Empires. Hope these will too help us to make your lives better and attain that supreme consciousness.
Moreover, while going through these books, I found that in some way or the other, all of these teachings are inspired from the greatest teaching book, Shrimad Bhagavad Gita, for it being the Supreme words of the Supreme Lord Shri Krishna. And if you have not read it, do go though the summary put up in the previous post, and try to learn from it, as it is the only source of true teachings which can transform our lives and connect us to that Supreme Divine Power.
JAI SHRI KRISHNA!
Comment below your choices.
KEEP READING, KEEP GROWING!