Disclaimer: All the information shared is completely raw and to the best of my knowledge. For privacy purposes, the names of the people involved are not revealed. The reviews shared are totally personal and are not meant to hurt any sentiments, persons, authorities, or objects. This travelogue is written for educational and informational purposes only and to act as a memoir.
Click here to read PART – III
---
6 MINUTE READ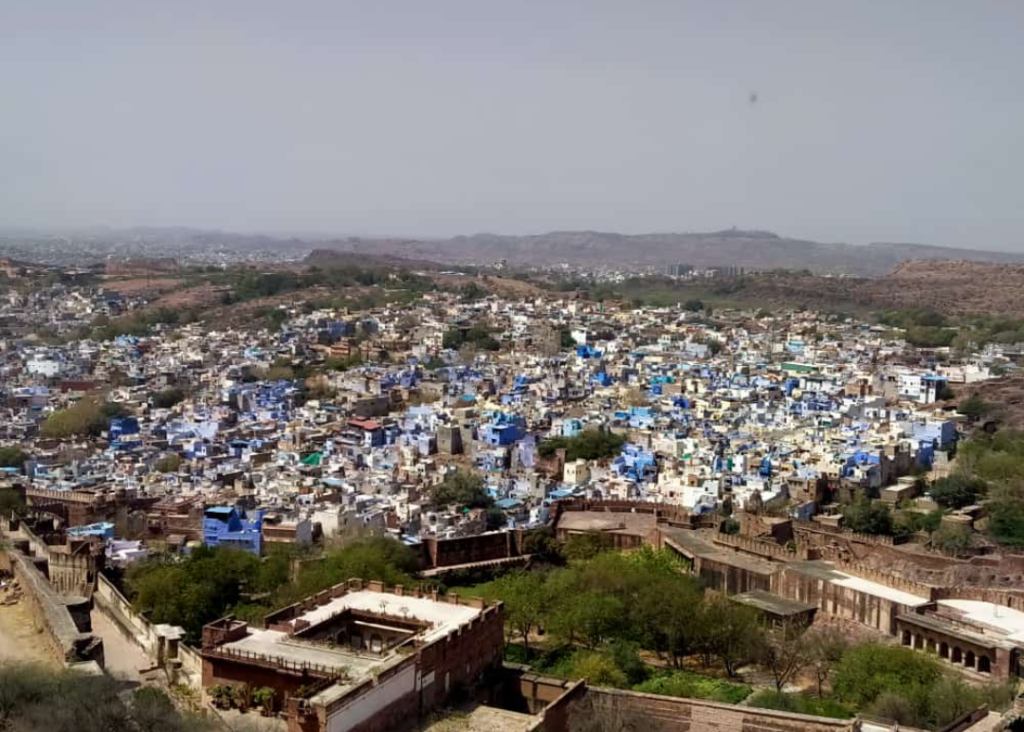 The following day, March 25, begins with chai biscuits for breakfast. There was a Rajasthani ritual practiced on that day, where people don't turn on their stove (or "chulha") for a particular day and have their food prepared a day before, so it was difficult for us to have food on that day. However, after breakfast, we headed towards Mehrangarh Fort.
Mehrangarh Fort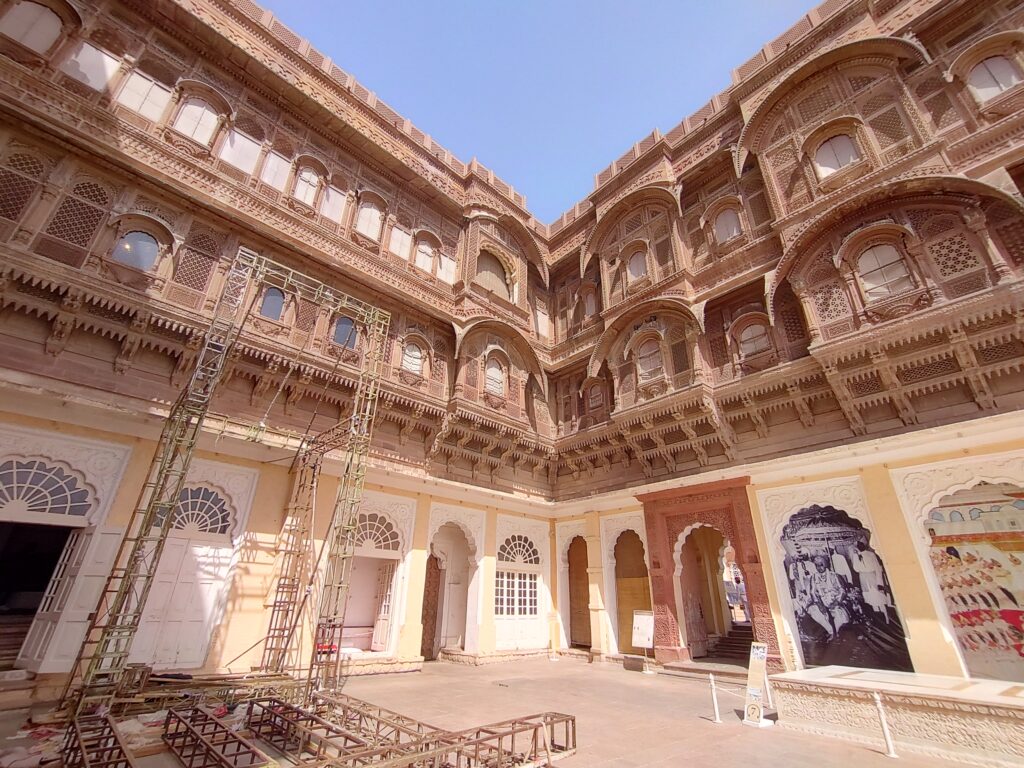 Mehrangarh is an awe-inspiring complex, spread over an area of 1200 acres and built atop a hill around 122m above the ground. It houses several gates built for various purposes. The ramparts of the fort preserved old cannons and provided a breathtaking view of the city.
Within the fort are several brilliantly crafted and decorated palaces, including the Moti Mahal, Phool Mahal, Sheesh Mahal, Sileh Mahal, and Daulat Khana, and the museum consists of a collection of howdahs, royal cradles, palanquins, miniatures, costumes, musical instruments, and furniture.
I need not forget the contribution of our monument department; they did a good job making the tickets for the majority of the monuments on student concession and also arranging guides wherever needed.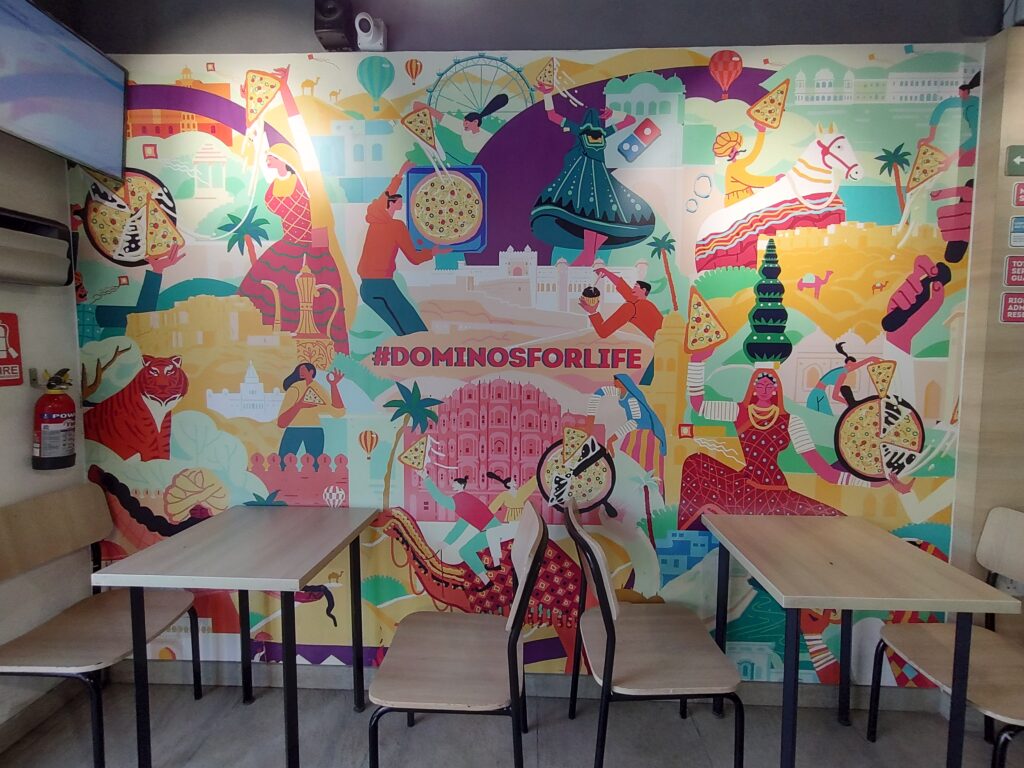 Mehrangarh was such a marvel that it took our entire day to digest its beauty and delegate work, so we skipped our plan for other monuments. After having lunch at the costly Domino's (for the reason mentioned above), we went back to the hostel, and again the evening was made free.
Ghanta Ghar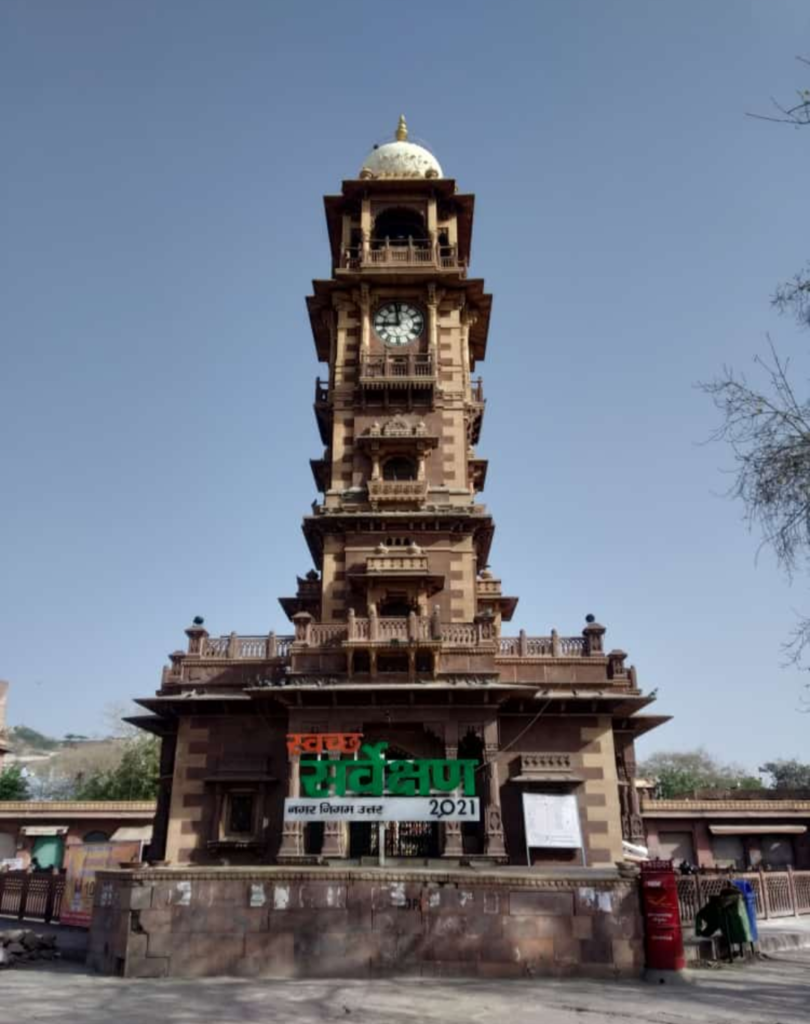 As Ghanta Ghar was near the hostel, we were able to cross paths several times. A few of the activities associated with the Indian independence movement took place in Ghanta Ghar. Many protesters were killed on March 30, 1919, at the hands of British forces. Protests are still widely organized there.
Well, as the evening was free, people rushed to their favorite places—shopping stores—and came back with lighter pockets.
---
Mount Abu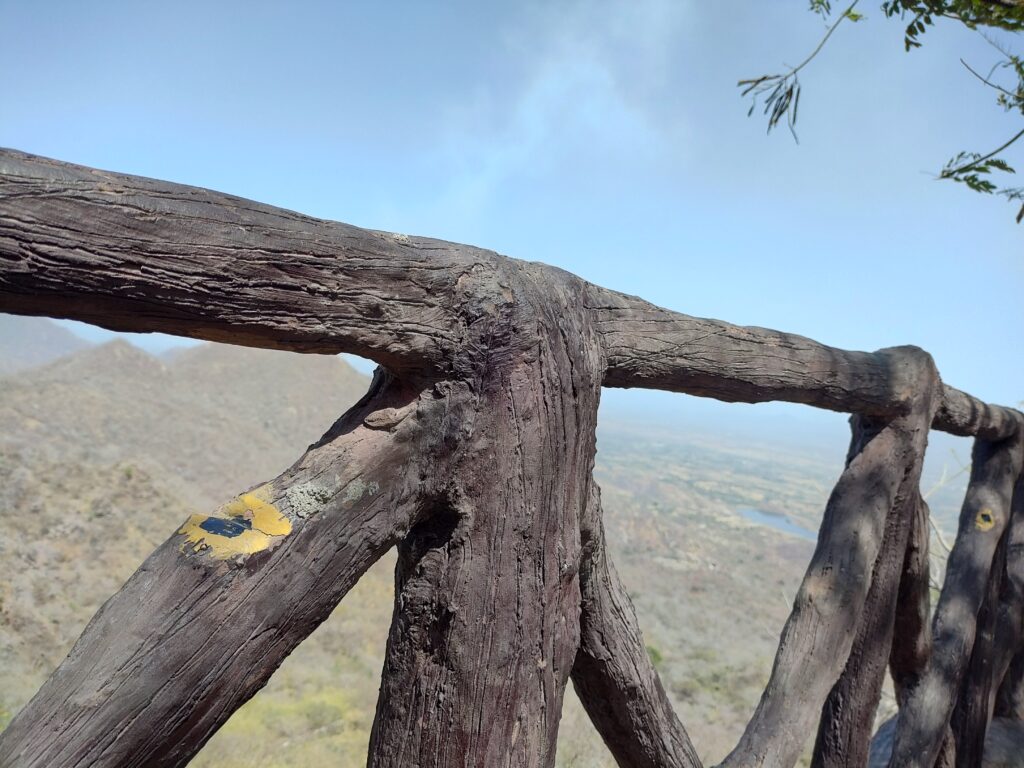 Early in the morning of March 26, we had our train (JATADI) at 05:15 hrs. from Jodhpur to Abu Road. Around 09.45 hrs, we reached Abu Road, and we booked our hotel nearby, the Hotel Shivalik. From Abu Road to Mount Abu, we booked two boleros, and after breakfast, we headed off to Mount Abu.
Again, it was a long way to go, so people spent their time singing and enjoying themselves en route. On the way, we visited one of the viewpoints of the place, took pictures, and continued our journey. At Mount Abu, Dilwara Temple was our first stop.
Dilwara Jain Temple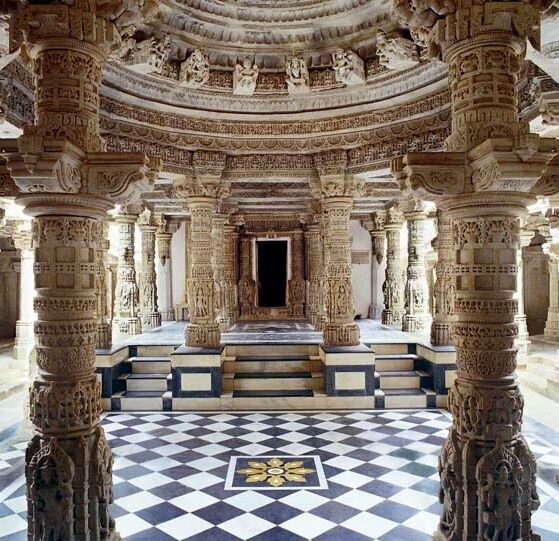 The Dilwara Jain Temples are a collection of Svetambara Jain temples. Built-in the Maru-Gurjara, Chaulukya, or Solanki styles of architecture, these temples are famous for their use of very pure white marble and intricate marble carvings. The ornamental detail spreading over the minutely carved ceilings, doorways, pillars, and panels is just fabulous and has no words to say! Photography was not permitted inside this exquisite temple.
After bringing our consciousness back from Dilwara and having lunch, we headed towards Om Shanti Bhawan.
Om Shanti Bhawan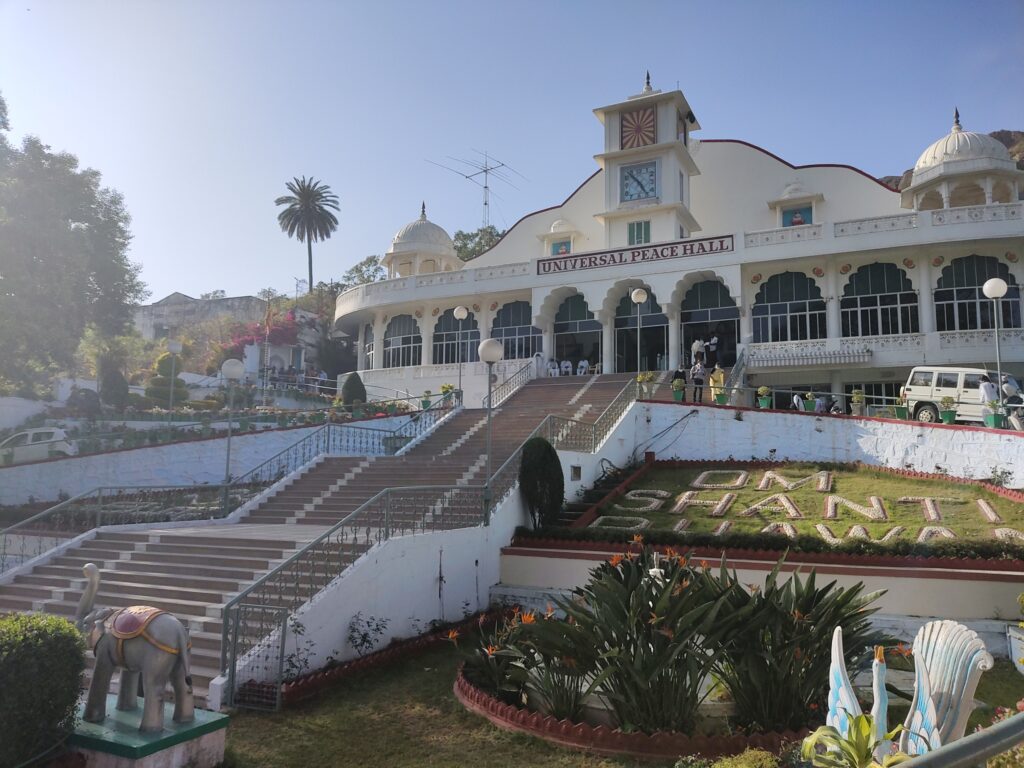 It is the Universal Peace Hall of the Brahma Kumaris, with an attractive palatial structure painted in serene white. The hall has a seating capacity of 5000 people.
From there, we went off to Nakki Lake and Toad Rock.
Nakki Lake and Toad Roak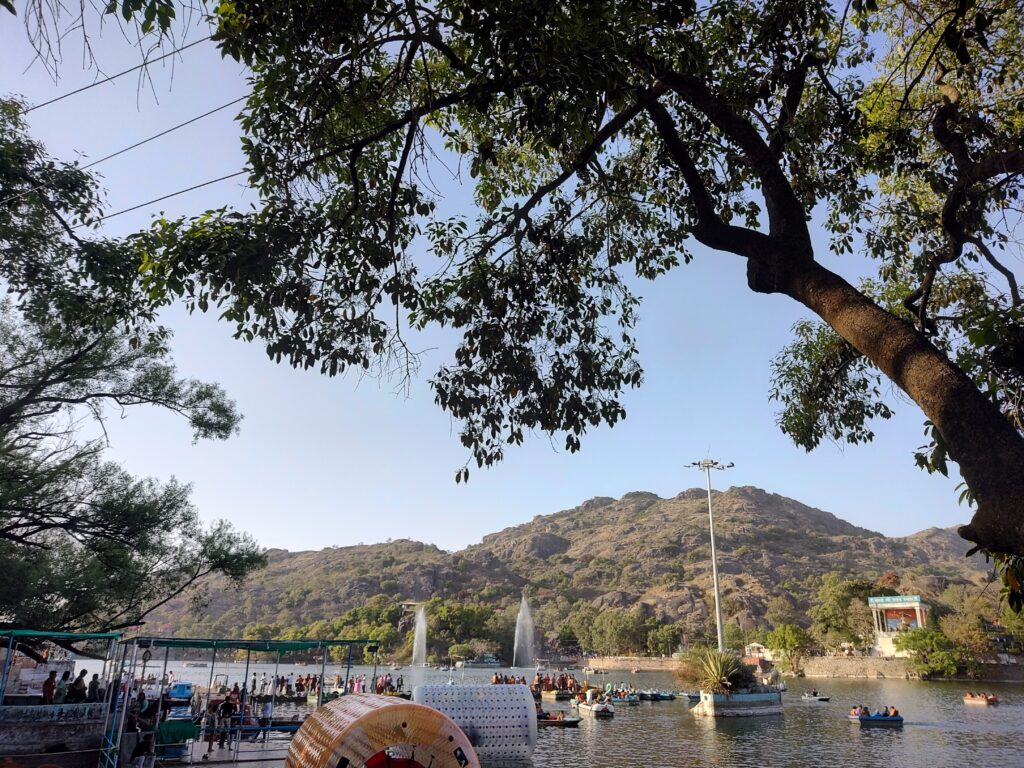 While the lake is a beautiful one with clean blue water and verdant surroundings situated in the Aravalli range, the toad rock is a rare toad-like rock formation that provides a scenic view of the lake.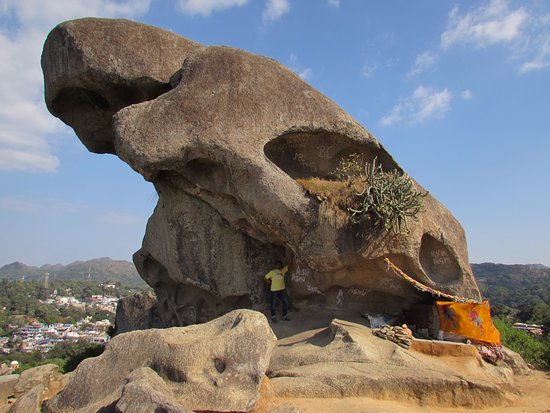 After having snacks, we came back to the hotel.
---
Kumbhalgarh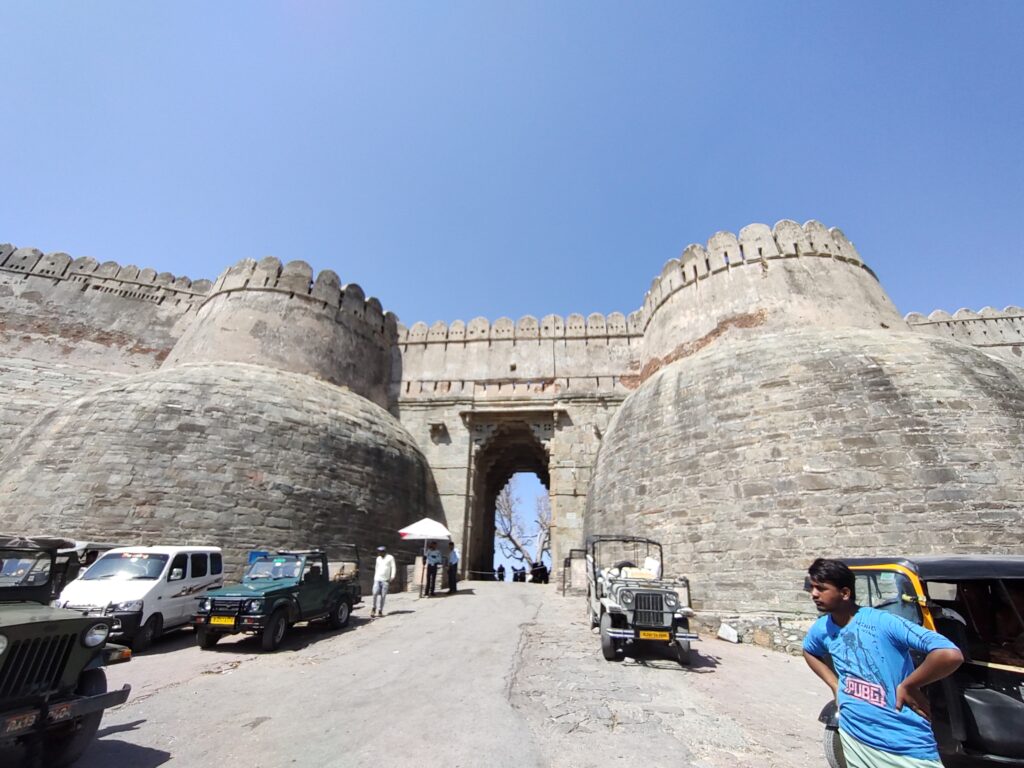 On March 27, after breakfast on the same boleros, we started our journey towards the world's second-largest walled fort, Kumbhalgarh. From here, we left Abu Road and directly headed off to Udaipur via Kumbhalgarh.
Again, it was a long way to go, but people enjoyed it en route. We took a break in the middle and had our lunch in the unbearably hot weather. Finally, in the scorching afternoon, we reached Kumbhalgarh.
Kumbhalgarh Fort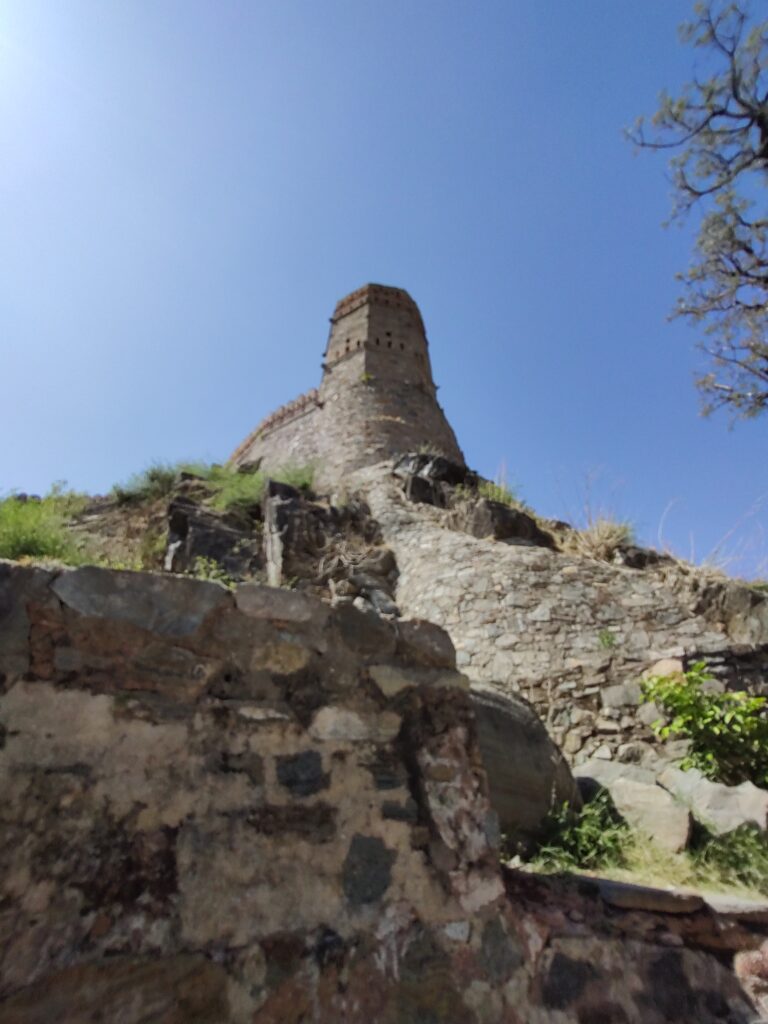 It is also named the "Great Wall of India," which is a Mewar fortress on the western Aravalli Hills. It is also included in the UNESCO World Heritage Site. It is built on a hilltop 1100m above sea level, with a wall perimeter extending 36km. The frontal walls are 15ft thick. There are over 70 temples within the fort, both Jain and Hindu.
Throughout this tour of Rajasthan, climbing up the forts and palaces had become a pain point for everyone, and ascending another fort was just a nightmare. However, after Kumbhalgarh, we headed towards the city of lakes, Udaipur.
Udaipur – The City Of Lakes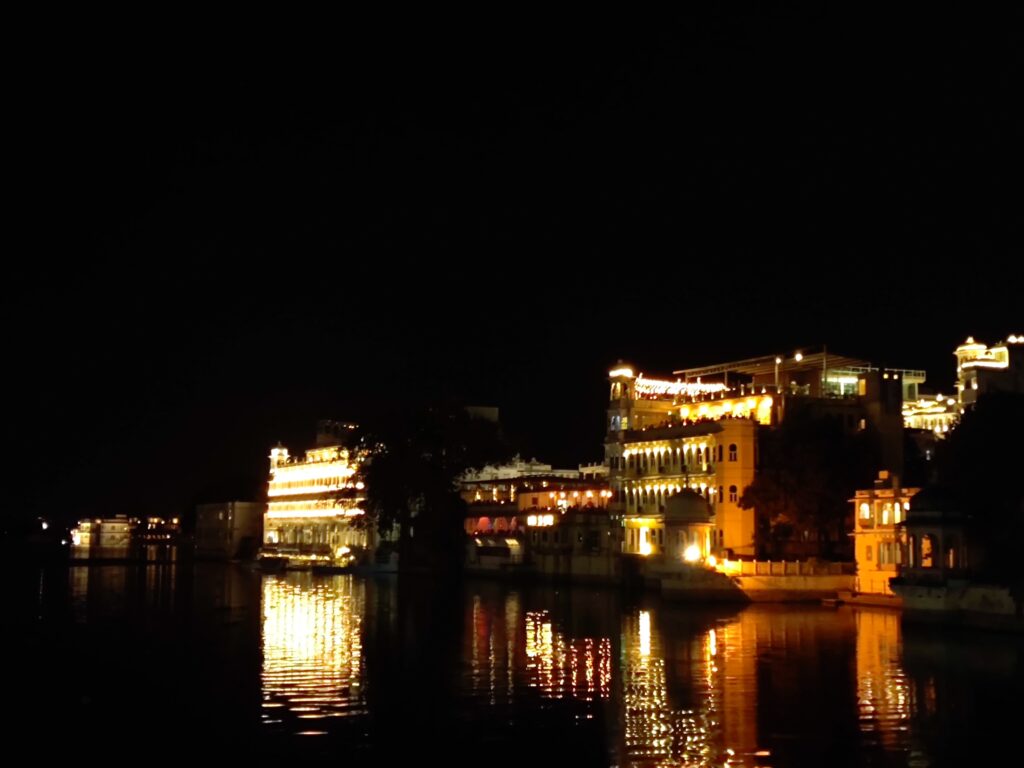 On March 27th, we arrived in Udaipur around 18.00 hrs and checked into Zodiac Hostel. The hostel was near Lake Pichola, so the view it gave was just awesome. The majority of houses built here are painted white, thus making Udaipur a "white city."
The city is a little congested, but the roads are okay, and the lake view just makes the city more beautiful. Moreover, most of the hostels and hotels in that area were famous for providing a lake view.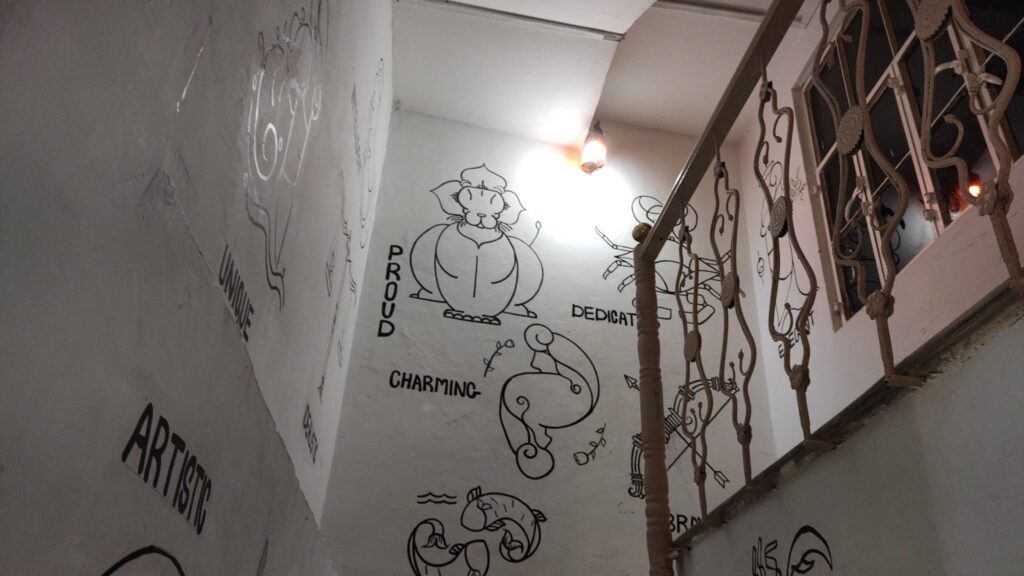 However, this hostel was really beautiful, having wall paintings based on the theme of the zodiac and also having many small sculptures. The interior was very well decorated. Again, thanks to the accommodation department. Interestingly, that very evening, there was a rooftop concert going on in the hostel, which added an extra source of free entertainment.
---
The next day, March 28, after breakfast, we went off for City Palace, which was again within walking distance.
City Palace – Udaipur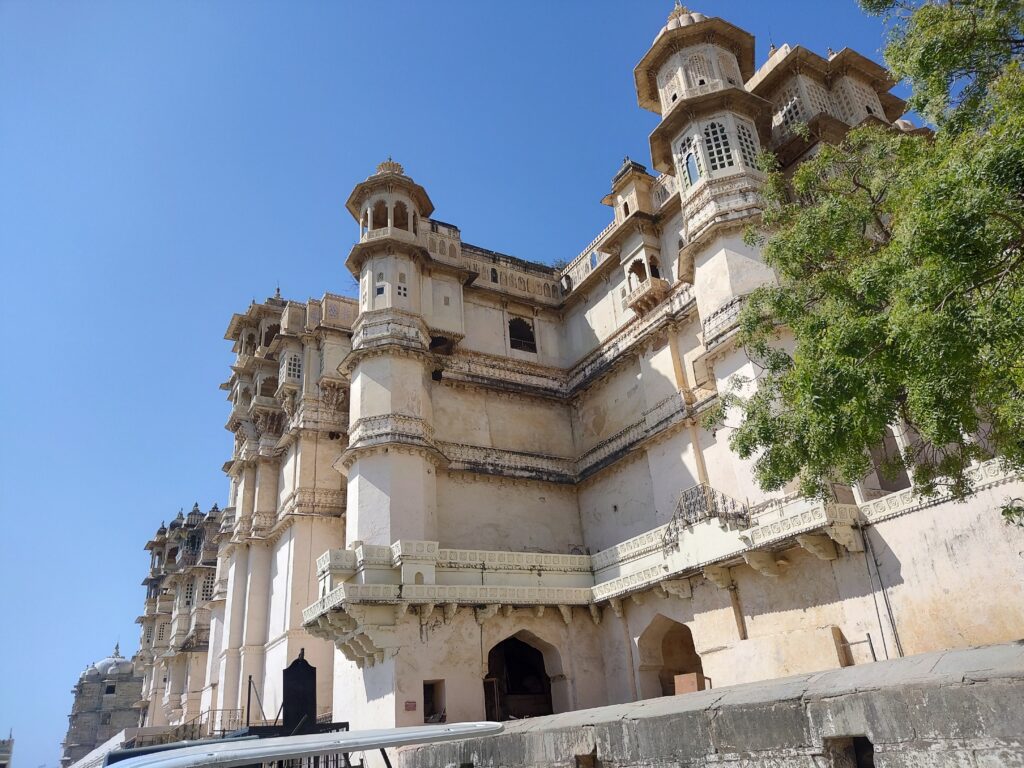 The City Palace is built in a flamboyant style and is considered the largest of its type in the state. Built on the hilltop, it is a fusion of Rajasthani and Mughal architecture, providing a panoramic view of the city and its surroundings.
The palace complex has been built entirely in granite and marble. The interiors of the palace complex, with its balconies, towers, and cupolas, exhibit delicate mirror and marble works, murals, wall paintings, silver works, inlay works, and leftover colored glass.
The palaces within the complex are interlinked through several chowks or quadrangles with zigzag corridors, planned in this fashion to avoid surprise attacks by enemies. We booked a guide here to help us understand the palace better.
After City Palace, we traveled to Shaheliyon ki Bari by auto.
Shaheliyon Ki Bari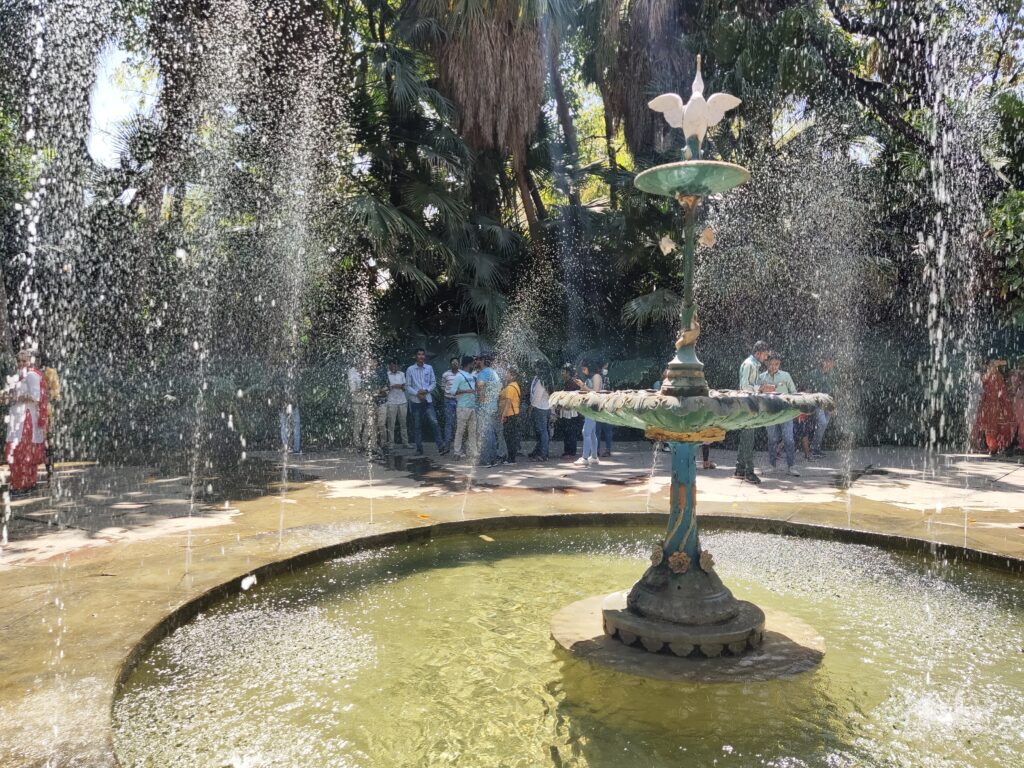 Shaheliyon ki Bari is a major garden and a popular tourist spot in Udaipur. It has fountains, kiosks, a lotus, a pool, and marble elephants. It also houses a museum that contains a lot of information about Indian history.
From there, we went to Shilpgram after lunch.
Shilpgram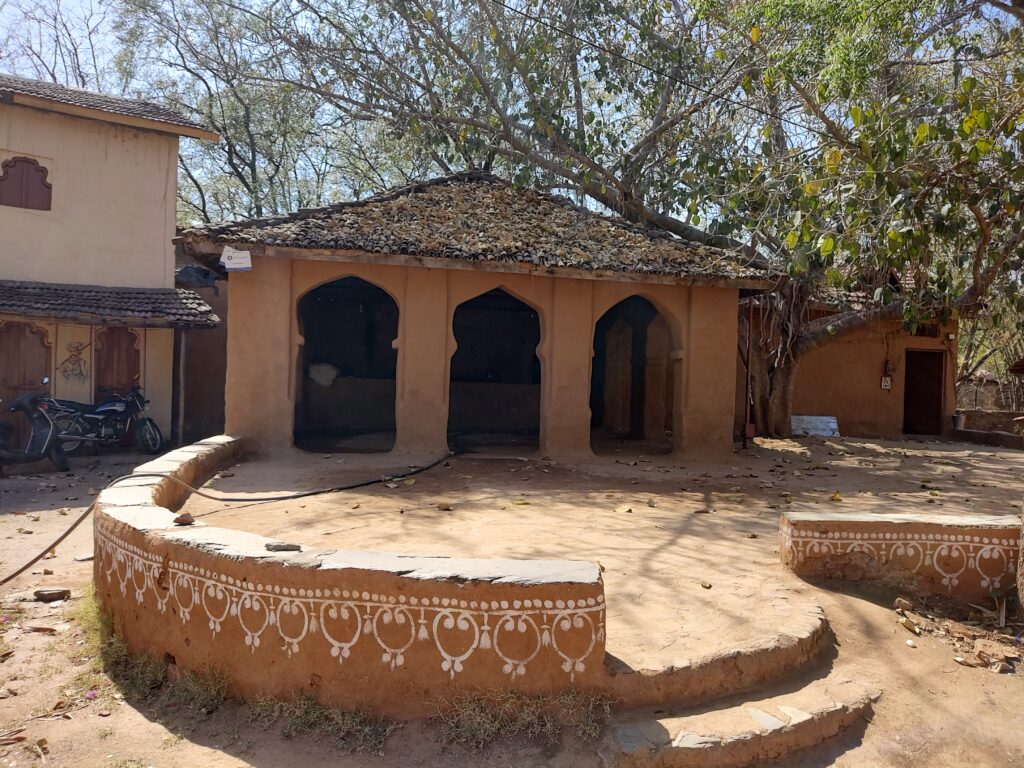 It's a rural crafts village, a sprawling open-air attraction with traditional-style huts containing tools and everyday items from diverse regions of western India. The artisans showed their folk dance during our visit, and people didn't escape from shopping for the crafts.
From Shilpgram, we went to the hostel, and the evening was made free again.
…to be continued!